For all Phases of flooring installation and restoration we welcome you to get in touch with us for your obligation free quotation, with professional artisan and carpenters as an intergrated team, we understand that your home or place of business is a reflection of your personal style or company culture. Call us for your free quote, we can provide you with an estimate on the same day. We Guarantee your complete satisfaction.
Call/Whatsapp/Telegram: 0748422337 Or Email: info@victoriousflooring.co.za
Website: www.victoriousflooring.co.za
Get your Free quotation today!
Related Ads
Construction & Remodeling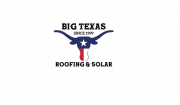 Construction & Remodeling